Find An Agent
Click a letter find an agent by last name.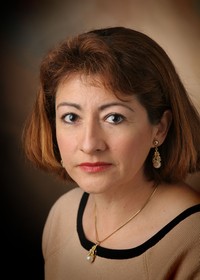 Proud to represent a well established real estate company. A realtor, as well as an investor that knows and understands your real estate needs. Bilingual (English-Spanish) I can assist you in your residential or commercial transactions. If you would like a free market analysis of the neighborhood where you are planning to sell or purchase, just give me call on my cellphone (239) 560-7435 anytime & I will be more than happy to answer your questions.
www.waterfront-homesforsale.com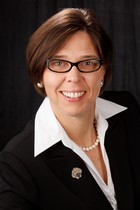 A native of Memphis, TN, Carolyn relocated to Fort Myers, FL in June of 2003. She graduated with a degree in Business Administration emphasis in Sales and Marketing from Memphis State University.
With over 25 years of sales and marketing her experience is diverse. She has been in consumer product, capital equipment, and healthcare services. She has worked with municipalities, healthcare facilities, doctors' offices, mass merchandisers and grocery stores. She has won numerous awards for breaking sales records.
August 2003 she joined the Junior League of Fort Myers and held a lot of chairman positions from 2003- 2011 with in the organizations. The 2 most profound positions she held in the league was in 2007 she was the Junior League of Fort Myers, FL 25th chairman for their annual "Taste of the Town". In 2011, she was Junior Leagues 45th President.
In Carolyn, one will discover a fun, energetic, passionate dynamo that recognizes that every client is special and every client deserves candor, transparency, advocacy, honesty and prompt service and unwavering dedication.
She brings to the business relationships professionalism, a remarkable work ethic, the ability to build and maintain relationships, and superior organizational skills. She is undaunted by obstacles and excels in finding diplomatic and creative solutions to challenges.
Carolyn is a people – person who would like the opportunity to meet you and help you buy or sell a home.
Carolyn and her husband, James resides in Fort Myers, FL.
With 12 years of experience in Real Estate, Kenyatta has become the "go to" agent and a consistent leader with a reputation for tenaciously protecting her clients' interests. Kenyatta has lived in Fort Myers for over 35 years and has worked in Cape Coral for over 7 years making her an expert in knowing the Lee County area.
Kenyatta Watts graduated from Hodges University with a degree in computer technology and a degree in Information Systems Management giving her the expertise in online marketing. Consider Kenyatta for all your Residential needs and consider it SOLD!
Having recently relocated from California, Bruce has been a licensed Realtor for over 35 years successfully representing architecturally significant and historical homes and estates.

Andy is a retired engineer, living & enjoying life in S.W. Florida. He is active in the Real Estate business and his hobbies are classic cars & Harley Davidson Motorcycles. Andy's primary goal is helping others to move into Florida, assist with all Real Estate related needs.
Andy is a happy Grandpa with two grandchildren and one more arriving soon!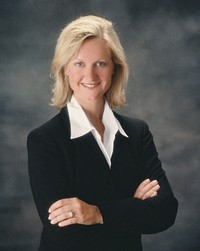 A Connecticut native and a graduate of University of Connecticut, Christin relocated to the SW Florida area 8 years ago. For the previous 10 years, she had been working as an international flight attendant. "After vacationing in SouthWest Florida for over 12 years, I finally decided to get out of the cold and enjoy the beauty of this area full time."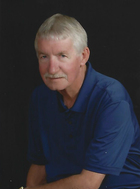 Your Pine Lakes Resident Realtor
Laura Koehn was born and raised in Fort Myers, FL as a second-generation native. Her family settled in the area in the 1920s when her grandmother was a young child.
She had always desired a career in real estate and obtained her license in 1997.
While she pursued her Business Management and Marketing degree, she also built a full-time career in Real Estate. She thoroughly enjoyed working with buyers and sellers.
When an unexpected opportunity presented itself, Laura found herself embarking on an entirely different career working with seniors. She attributes her ability to work so well with people to the time she spent in a retirement community. It was an extremely enjoyable experience for her.
In the years that followed, she established herself as a business owner and an expert in her field of sales and marketing.
She also became deeply entrenched in the Cape Coral Community. She currently sits on multiple boards for community organizations.
While she enjoyed the career path she had chosen, her heart was still in real estate.
In 2019, Laura decided to go back to her roots and to Rawlings Realty, where she began her career over 20 years ago.
She is well versed in all areas of Lee County.
Laura's vast experience in marketing and connecting with people will be your best asset in selling your home.
When working with buyers, she has a strong desire to find her clients the perfect house and will not stop until she does
It would be her pleasure to assist you with all of your real estate needs.

Joe Felton was born and raised in Blairsville PA. He lived in Elyria Ohio for 20 years, owned and operated Hollywood Landscaping for 20 years. He moved to Fort Myers Florida in 1984. Joe is licensed in Life & Health Insurance, and has been a licensed Realtor since 1989.
Enjoy the sunshine here in Southwest Florida.. the sun shines 360 days a year, not 60 like in Elyria!
Being in the Real Estate Profession for 20+ years, Helen has gained a tremendous amount of knowledge and experience in fufilling the needs of her buyers and sellers. Helen enjoys working with people and "wants to continue in Real Estate as long as possible."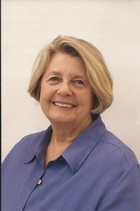 Bernadette is an experienced Associate Broker with over 40 years in the Real Estate Industry, starting in New York and Florida working in the real estate industry since 1980. Skilled in listing for Sellers, Buyer Representation, Golf Communities especially KELLY GREENS GOLF & COUNTRY CLUB. Bernadette is a native of Newburgh/Orange County, New York is a 26-year snow bird and now full time resident in Southwest Florida at KELLY GREENS. Bernadette's strong business background and experience comes from a lifetime background in new construction/general contracting and real estate. Her family's new construction/home building business has given Bernadette a unique perspective. She grew up on construction sites and in new subdivisions, literally learning the housing industry from the ground up. She truly believes this background makes her assistance and perspective different that other REALTORS.

Please call to introduce yourself and chat about the area that she loves, always willing to listen, and help. FAMILY helping FAMILIES with their REAL ESTATE needs!!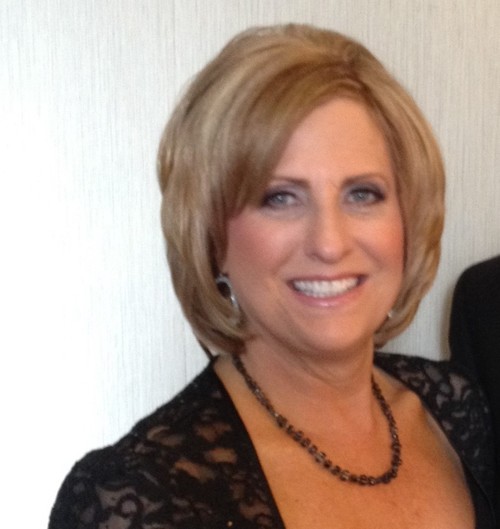 ​​I'm originally from Milwaukee, WI and lived in Louisville, Chicago, and then to the Northwoods of Wisconsin on my way to Fort Myers. In addition to being a Florida Realtor, I also have my real estate license in Wisconsin. Prior to selling real estate I worked over 30 years in Information Technology in a variety of positions ultimately leading teams across the US, Ireland and India.
I had the opportunity to be on the Board of Directors of a condominium association (101 units) as both President and Vice President and a member of the Beautification Committee for the same condominium complex.
Other experiences include Owner/Operator of Heidi's Hut Resale & Consignment Services, landlord and property manager for investment properties and vacation rentals, and home remodeling and flipping.
Educational background includes a Master's degree in Project Management and a Bachelors of Sciences degree in Business Management and Computer Technology. Currently a member of the Royal Palm Coast Realtor Association, the Wisconsin REALTORS Association, and the National Association of REALTORS and I am certified as a PSA (Pricing Strategy Advisor).
Call me, I'll call you back!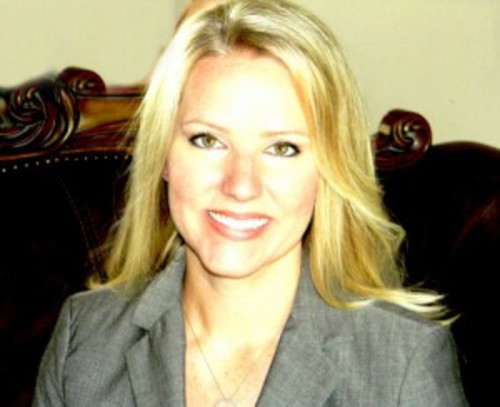 Rebekah was born in Chicago, Illinois and moved to Homestead Florida at the age of three. After Hurricane Andrew struck in 1992 and destroyed their home, Rebekah's family moved to Cape Coral. Rebekah met her husband Dave a few years later and has been happily married with two handsome boys.
Rebekah has a bachelors' degree in Computer Information Systems and currently works for the Southwest Florida Regional Planning Council as the Business Operations Manager. Rebekah also manages grants, IT and finances for the Regional Planning Council. Together, Dave and Rebekah have a residential building company, Harp Homes, Inc., building in the Southwest Florida area. Rebekah recently obtained her real estate license to help transition customers from selling their existing home to building a home of their dreams. If you're looking to build new and need to find the perfect piece of paradise, or need to sell your existing home, contact Rebekah to facilitate your needs.
Originally from Germany and with 20+years real estate experience in Lee County Florida, I have seen Southwest Florida grow and develop. If you are looking for a reliable and professional real estate agent I will be able to provide you full real estate services including but not limited to sales and purchases of homes and condominiums, residences located in gated communities and waterfront properties, vacant lots, annual and vacation rentals, tenant finding services and property management for absentee owners and foreign investors.
I am looking forward to working with you.
Debbie grew up in Queens, NY and graduated from Binghamton University with a degree in Psychology. She relocated to SW Florida in 1998. Debbie became a Registered Nurse in 2011. Her hobbies include crafting, cooking, entertaining and spending time with friends and family. She also has a small embroidery/sewing business.
Debbie loves working with people and looks forward to assisting you with all of your real estate needs.
Rawlings Realty, Inc. welcomes John R. Lonergan, PA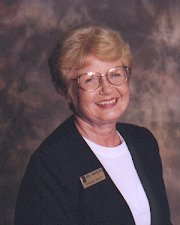 Ada moved to Florida in September 1996 and joined Rawlings Realty in March 1997. Previously from Richmond, Indiana, Ada has 12 years of schooling plus 2 years of college education. Having been in Real Estate since 1962, Ada is a dedicated professional. A graduate of the Real Estate Institute, Notre Dame, Ada has been active in the local Association of Realtors serving as Vice President and President. Ada has also served on the Professional Standards Committee at both state and local levels.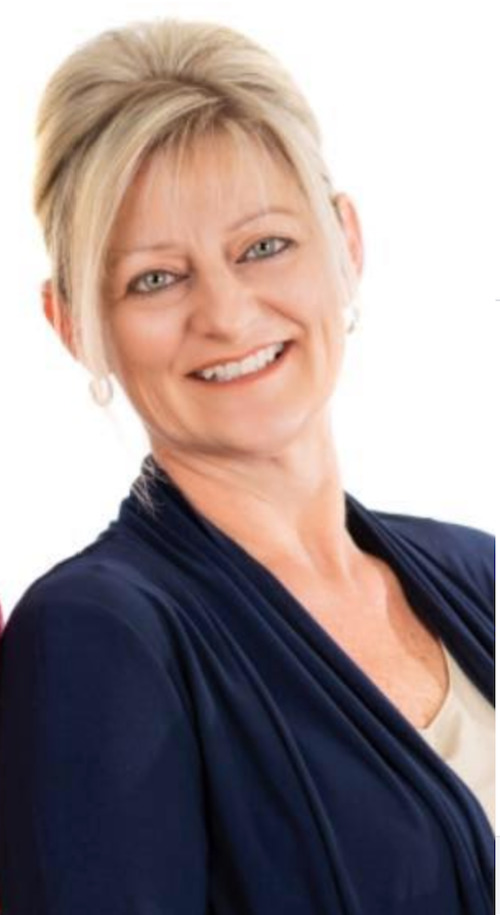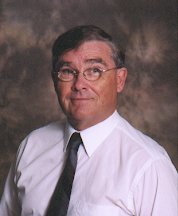 Ron is an agent specializing in Bank Foreclosures and has been with Rawlings for over 30 years. 
Dennis is the Founder and former Broker of Rawlings Realty, Inc. He graduated from the University of Illinois and Elmhurst College with a degree in Business. Since 1980, Dennis has been very active in the listing and selling of residential real estate. Dennis is a member of the Greater Ft. Myers Chamber of Commerce, various Historical Societies around the world, as well as several civic and interest groups. He attributes his creativity and hard work to his Midwestern work ethic he learned growing up.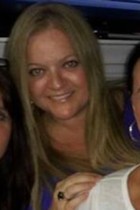 Diana is the Broker and President of Rawlings Realty Inc. She has been a resident of Southwest Florida since 1977 and a Realtor since 1997. In addition to her administrative position at Rawlings, Diana specializes in Bank Foreclosures and has listed and sold nearly 1000 bank owned properties.
Diana earned degrees in Humanities & British Studies from Florida State University. Outside of Real Estate, Diana's interests include classic cars, traveling, animal welfare and gardening. Prior to her career in Real Estate, Diana worked for the 20th Judicial Circuit's State Attorney's Office in Investigations and Misdemeanor.
ABOUT SANDRA SHANNON

Sandra came to Florida from Chambersburg, Pennsylvania with a business background essential to success in real estate. She is a licensed Florida Real Estate Agent, a member of the National Association of Realtors, Florida Association of Realtors and Ft Myers Association of Realtors.

As a Successful business woman she held the position of Controller and Vice President of Operations of a Ford New Car Dealership for more than 25 years. During that time she developed a keen eye for intricate detail in Accounting, Management, Sales, Service, Warranty and Financing, offering recommendations and solutions to her clients.

Sandra's passion about home ownership and the real estate business begins with:

1. EYES, looking out for the best opportunities for buyers and sellers.
2. EARS, allows her to carefully listen to client's wants, needs, concerns, and objections.
3. MOUTH, having excellent communication skills with enthusiasm.
4. HEAD, creating an effective business plan for the customer's needs.
5. HEART, empathizes with buyers and sellers and is passionate about everything she does.

Sandra's special interest are Golfing, Tennis, Sailing, Jogging, Decorating , and Landscape Design.
Peter Sulzbach began his career in real estate more than 25 years ago in Goshen, N.Y., a community located 60 miles north of NYC in the scenic Hudson Valley. Fort Myers and Florida's Gulf Coast were annual vacation destinations for Peter and his family for more than three decades until its scenic while sands and mild climate drew him south permanently.
As a Realtor in southern New York, Peter became a member of the Board of the Multiple Listing Service, and he served as its president in 1999. He served on the Board of the Orange County Association of Realtors, holding the post of president in 2004. He also served on the Assessment Review Board of Goshen, N.Y., and he has completed courses in residential appraisal as a part of his real estate background.
His client-focused approach helped him earn awards and recognitions including Realtor of the Year (2001) and several sales awards.
Prior to his career in real estate Peter worked in education as a Peace Corps volunteer in Malaysia, teacher at the secondary education level and as a Program Director at the Orange-Ulster Board of Cooperative Educational Services, a regional educational support service supporting teacher in 112 school buildings. While in education administration, he was appointed to ten Hamptonburgh (N.Y.) Zoning Board of Appeals and also served as its chairman.
Today, serving residents, future residents and property owners of southwest Florida, Peter is a licensed Realtor and a Buyer Representative. He strives to bring his clients excellence in service and customized real estate search solutions. One former client testimonial states, "I appreciate the fact that you didn't try to just "sell" us a home but you used a marketing approach. You learned what we were looking for and then you made it available to us."
Petra offers international real estate experience with multiple language proficiency. 
Reliable, energetic and customer centric approach is my winning real estate philosophy.
Originally from Wisconsin, I vacationed in Southwest Florida for over 10 years and moved here 3 years ago.  I truly believe this area, with it's sun and water, is paradise.
I'm an experienced sales professional who can help you with all your real estate needs. 
Let me be the one to help you find your personal piece of paradise.

Service Area and Specialties
Rodney services the Southwest Florida area.  His special expertise is real estate in golf communities but he can handle your real estate needs including new and resale homes, condos and waterfront properties. 
Professional Experience
Rodney has over 20 years of sales experience.  He was an agent with Allstate Insurance, a senior claims representative with USAA Insurance, and a station trainer for America West Airlines.  Rodney is a member of the Realtor's Assocation of Greater Fort Myers and the Beach, the Florida Association of Realtors, and the National Association of Realtors.
Professional Education
Rodney attended the College of Wooster and the University of Akron.  He received his real estate education at the Ed Klopfer Real Estate School. 
Personal Comments
After living in Ohio and Sacramento, Calif., Rodney and his wife Melanie, a columnist for The News-Press, settled in Fort Myers where they can pursue their hobbies of golfing and fishing.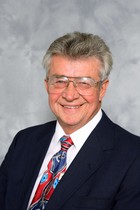 I have been a real estate agent since 1975, and a licensed broker since 1978.  I received my License in Florida in 2007.  I am licensed in Kentucky as well as Florida.  I have dreamed of having a home in Florida for many years, and now my dream has come true.  My wife and I bought our condo in August 2005 in Fort Myers.  We are here about seven months of the year.  I love to help people find their dream home in the fabulous Sunshine State and be as happy as I am to be here!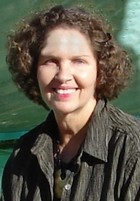 Originally from Miami, FL, Janis has lived in Gainesville and Tallahassee. Janis has traveled the United States, Europe and Central America. She has a degrees from the University of Florida and Florida State University. Janis will be pleased to help you with your Real Estate Referral needs.